Alaska Recreation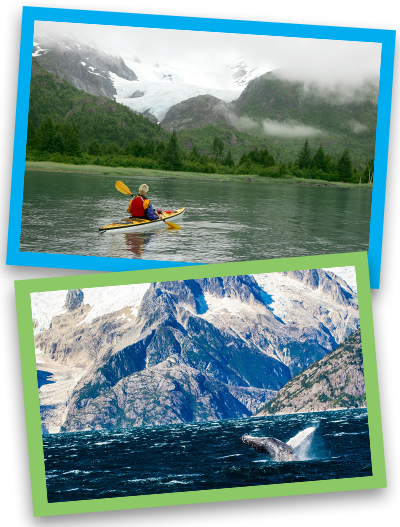 Midweek Recreation
Our midweek half-day recreation will be an afternoon of sea kayaking on pristine Eklutna Lake. While half the group kayaks the other half will hike or mountain bike through one of the world's most northerly rainforests. If you're more inclined to relax around the fire and take some amazing pictures, you're welcome to do so!
Final Day Recreation
Our final day of recreation will either be a 140-mile glacier cruise through Prince William Sound
or a combination of horseback riding, ziplining, mountain biking, hiking, and canoeing.
The glacier cruise is a five-hour voyage passing twenty-six glaciers aboard a luxurious high-speed catamaran. This tour often encounters sea lions, orca whales, humpback whales, harbor seals, and sea otters. We'll end the day with a meaningful time of worship and sharing.
(Note: There will be an additional cost for the glacier cruise – you can ask your missions consultant for details.)