Alaska Recreation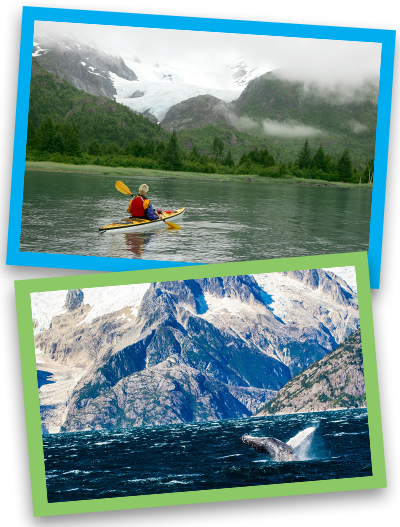 Midweek Recreation
Our midweek, half-day recreation will include an afternoon of sea kayaking on pristine Eklutna Lake. You will also have the opportunity to hike or mountain bike through one of the world's most northerly rainforests. If you're more inclined to relax around the fire and take some amazing picture, you're welcome to do so!
Final Day Recreation
On our final day of recreation in Alaska, teams head south along Cook Inlet's beautiful Turnagain Arm; go see moose, caribou, and bears up close at the Alaska Wildlife Conservation Center, hike along a river trail to Byron Glacier, then climb the glacier in a gorgeous mountain basin. From there we go to Virgin Falls, a scenic waterfall experience. If teams choose to they can take a tram to the top of a nearby mountain, get a coffee, and see the view for 150 miles around.