Register for your Alaska Missions Trip Today!
Complimentary Final-Day Recreation on All Trips
Turnagain Arm, Wildlife Conservation Center, Byron Glacier, Virgin Falls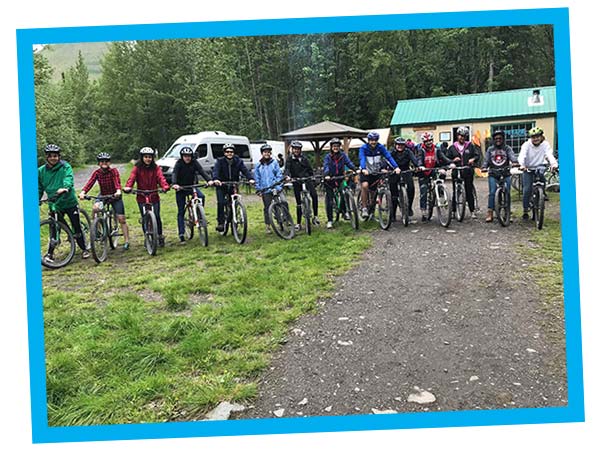 After a fulfilling week of ministry, teams will drive along Cook Inlet's beautiful Turnagain Arm. 
Turnagain Arm, southeast of Anchorage, draws its name from the British Explorer James Cook, who was forced to "turn again" when the waterway didn't hold passage through the state. This scenic route is nestled between gorgeous mountain ranges, such as the Kenai and Chugach mountains and the unique bore tide that flows in and out of the Inlet. The trip will include numerous panoramic stops along the highway to soak in God's creation and take pictures. Keep your eyes out to the ocean for a possible sighting of beluga whales and other sea life, as well as to the mountains for spotting moose or Dall sheep!
Upon arriving at Portage, teams will be able to experience some of Alaska's wildlife up close at the Alaska Wildlife Conservation Center. This center is dedicated to preserving Alaska's wildlife through conservation, education, research and quality animal care. They house orphaned and injured animals, such as: brown bears, wood bison, moose, wolves, caribou, reindeer and more. 
Continuing through the Portage Valley, you will then hike a river trail to Byron Glacier in a gorgeous mountain basin. From there we go to Virgin Falls, a scenic waterfall in the northernmost rainforest in the world and end our day with a meal at a local restaurant.  
Mid-Week Upgrade Option
Eklutna Lake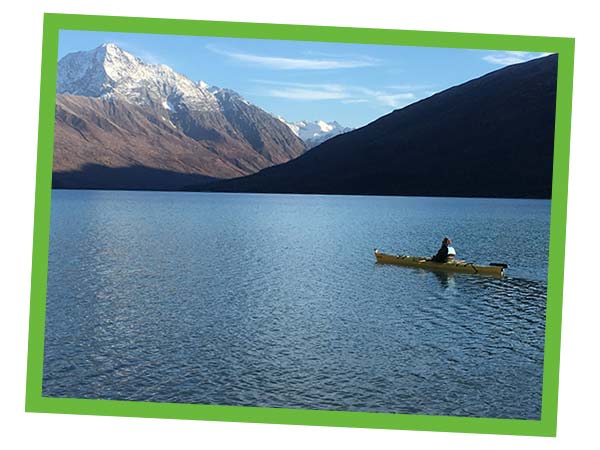 Enjoy an afternoon at Eklutna Lake, where your team will be able to soak in the surrounding beauty of the Alaskan wilderness. Teams will have the opportunity to experience kayaking on the glacier-fed lake's pristine turquoise waters, as well as enjoying time hiking or trail biking through the untouched forest along the lakeshore. If you are more inclined to relax around the fire, you're welcome to do so! This half day of recreation will conclude with a hot dog/chicken wing BBQ around the campfire. 
Transportation, kayak rental, mountain bike rental, meal included – $45/person.
Final Day Upgrade Options
Alaskan wilderness grips for our attention, from vast forests and snow peaked mountains to glacier-fed lakes and salmon filled streams. Out of the immeasurable beauty of Alaska, are the captivating relics of a time gone by, glaciers. Glaciers cover about 28,800 square miles, or 3% of Alaska (Alaska DNR). Your team can have the opportunity to embark on a cruise to see these remarkable glaciers. 
1-Hour Portage Cruise 
Cruising on Portage Lake, you will have the opportunity to view one of the mighty Alaskan glaciers, Portage Glacier. During this 1 hour cruise, get up close to this remarkable piece of history, touch and feel glacier ice and watch for possible calving (chunks of ice breaking off the glacier). 
This cruise is done in addition to the complimentary recreation – $45/person.
Prince William Sound Cruises
Phillips Cruises and Tours bring you on a cruise through the breathtaking Prince William Sound. The Sound is a wonderland of massive glaciers, vast forests and abundant wildlife. Due to time constraints, these options would replace the complimentary recreation.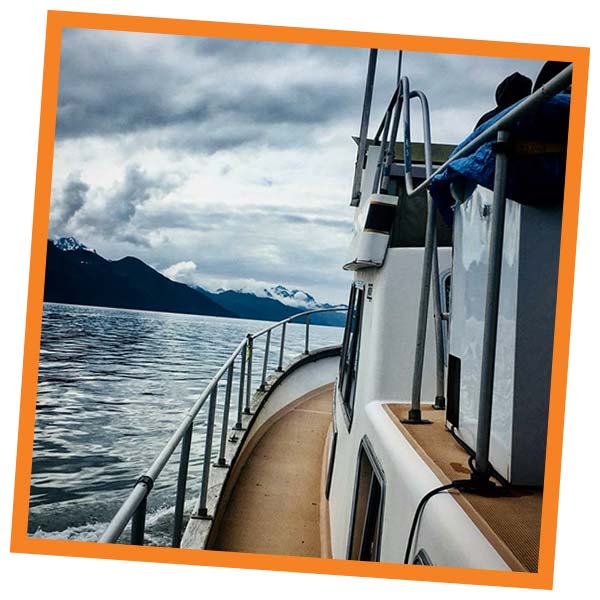 3-Hour Cruise 
Exploring 45 miles of Prince William Sound, make sure to keep your eyes open to spot sea otters, whales, sea lions, eagles and many other types of wildlife living amongst these waters and shorelines. This high-speed catamaran cruises through coves, bays and views around 7 named glaciers. 
Transportation, cruise, meal, tea/coffee included – $149/person.
5-Hour Cruise
Exploring 140 miles of Prince William Sound, this glacier cruise often encounters sea lions, whales, sea otters, eagles and harbor seals. Aboard a luxurious high-speed catamaran, this cruise is a 5-hour voyage passing twenty-six glaciers. 
Transportation, cruise, meal, tea/coffee included – $189/person
Alyeska Resort – Aerial Tram Ride
Tucked amid the Chugach Mountains is Alyeska Resort, most prominent as a ski resort in the winter months. This is a place to discover the wilderness and expansive beauty of Alaska. The Aerial Tram at Alyeska is a seven minute scenic ride to the top of Mt. Alyeska, 2,200ft in elevation. Aboard the Tram, breathtaking scenery stretches before you of lush forests, mountain ranges and glaciers. During the summer months sightings of moose and bear are common, don't forget to look down! At the top you can spend time at the cafe Bore Tide Deli, enjoy the panoramic views at the observation deck, or go for a hike amongst the trails. 
The tram ride is done in addition to the complimentary recreation. $40/person.
Registration for recreation and any other trip upgrades can be done during registration or after registration through your trip portal, that's assigned after registering.