All-Inclusive Mission Trip Options
Private Trips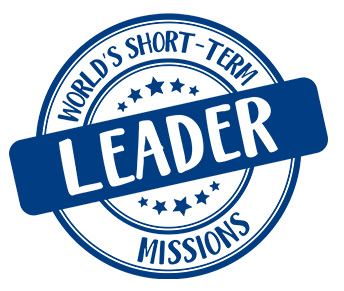 Thirst Missions creates a customized trip itinerary based on your team's ministry strengths and the needs of the local church/ministry. Our trips require teams of 4+ and a 6-day minimum (travel days included in per-day cost). Reduced pricing applies for groups 10+.
Starting at $849 per person
Starting at $499 per person
Starting at $749 per person
Starting at $699 per person
Each All-Inclusive Mission Trip Consists Of:
Pre-Trip Consultation
Leader & Participant Manuals (PDF)
Full Hour-by-Hour Trip Itinerary
Local Church/Ministry Partner
Experienced Staff to Guide Your Trip
Cultural Orientation & Immersion
Well-Crafted Ministry Options
Worshiping with a Local Church
Service Project Materials
Lodging
Transportation + Airport Transfers (Does not apply to Appalachia)
Delicious Meals & Snacks
Purified Drinking Water
Evening Worship Meetings
Final Day Recreation
Long-Term Church Partnership Opportunity
Additional Options and Upgrades:
Recreation
Each location includes standard recreation and recreation upgrade options. Please click the links below to read more about recreation options in each specific location. Alaska | Belize | Puerto Rico | Appalachia
Trip Insurance
Travel and Medical Insurance is available for Belize Trips.
Ministry Upgrades
a. Medical and Dental Ministry is available in Belize for a $500/team upgrade charge.
b. Blessing Bags for Home Visits/Prayer Walking. ($20/blessing bag) Talk with your Trip Consultant to assess the need and amount of blessing bags that could be a part of ministry, if chosen.
c. Construction Projects. Medium and large construction projects are a huge need and blessing in all locations. Please talk to your Trip Consultant about the project and cost options for specific details.
Additional Upgrades
a. Hard copies of manuals.
b. T-Shirts
c. For trips with hotel/guest house stays please plan on 4 people to a typical room, usually in 2 double beds. When circumstances allow and are warranted, if you would like to add a room it is an additional $100/night/room, and dependent on availability.
Thirst Missions is committed to long-term ministry. Your mission trip contributes to our ongoing ministry of providing continued support for pastors and churches. In doing so, your trip becomes an integral part of the larger body of ministry in all the locations we serve.
Minimum age is 8 years old.
"Working with people at Thirst Missions made planning our mission trip so much less stressful! They were so organized and knowledgeable about the details."

Ann Broscoff, SW Christian High School
"They were always making sure we were hydrated and eating well. They kept us updated on trip schedule. They helped us move from place to place. They took time to get to know us."

Scarlet Im, FBC Amherst
"For anyone considering going on a mission trip that will impact your life, I would highly recommend going through Thirst Missions and partnering with a church family that will make for lifetime relationships and will build you up as a disciple maker for the kingdom!"

Sherry Martin, Wakarusa Missionary Church