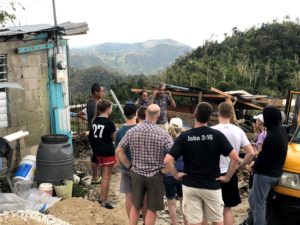 From the first time we laid eyes on the pile of rubble that was once Hector and Maria's house, we knew we had to do everything within our power to help. Their spirits were, understandably, in the same state as their home. Our mission quickly became to restore their sense of hope and reassure them that God had not forsaken them.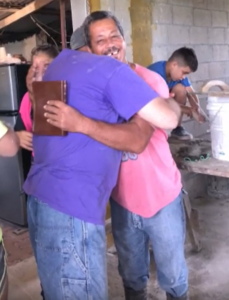 That first encounter was a divine, spirit-filled moment that began a series of visits spanning just over a year, now. In that time, multiple teams have visited this sweet couple bearing gifts of labor, blessing bags, hugs, and prayers of restoration, faithfulness, and hope.
Today, we can proudly say that because of His faithfulness and perfect timing Hector and Maria have officially moved into their new home. THIS is what Thirst Missions is all about: presenting an opportunity, provided by God, for our teams to be the hands and feet of Jesus.
We want to continue presenting opportunities like these over and over again! Thirst Missions is committed to restoring hope in Puerto Rico by encouraging and serving homeowners, pastors, and communities. This is OUR mission.