While the COVID-19 situation is affecting every corner of the world, the impact looks different in each of Thirst Missions' four locations.
Alaska 
The homeless population of Alaska has been greatly impacted by this situation. Many people have lost jobs and their source of income. As a result, Bean's Cafe, a local soup kitchen in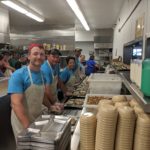 Anchorage, is seeing three times the demand they normally do. They have expanded their food service and had to move off site to a local sports arena, where an emergency mass shelter has been created. Children are unable to get meals they usually get at school, so they have added three additional lunch distribution sites to provide meals to students. Though not able to physically gather, many churches are seeing more people tune in to online broadcasts than normally attend in person and pastors are seeing more people reaching out for the hope found in their faith.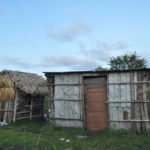 Belize
Like many countries, Belize has been under a national shutdown since April 1st. The strict guidelines put in place here have helped contain the virus, as the country has had only 18 confirmed cases of COVID-19. Like elsewhere, churches in Belize have not been allowed to meet at their places of worship. Communities have even been hit harder, as most people lost their jobs when this began. As a result, many families are having a difficult time providing basic food items. Food pantry programs are distributing basic food items to families that will last them 3-4 days. With over 40% of the country's population living below the poverty line, food scarcity is a serious situation in Belize.
Puerto Rico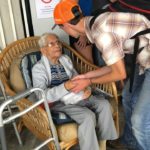 With one of the highest median age populations in the world, Puerto Rico has taken the threat of COVID-19 seriously to protect their vulnerable, elderly citizens. They've enacted some of the strictest parameters in the country. All non-essential businesses are closed and curfews are being enforced. Churches are closed and struggling to pay their bills with a lack of tithes and offerings coming in. Prior to the shutdown, Puerto Rico already had the highest unemployment and poverty rate of any U.S. state or territory. As you can imagine, a complete shutdown of their economy could, and likely will, have a devastating effect.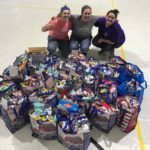 Texas Gulf Coast
Along with the rest of the United States, Wharton County and Texas have experienced wide spread COVID-19 cases. Our main ministry and lodging partner, Restoration City, had to temporarily close the church that meets there each week, directing services online. This center provides addiction rehabilitation services, as well as education and Christian discipleship. Restoration City currently holds 12 guys, 5 girls, 10 kids, and has been unable to offer services to new families due to the lack of COVID-19 testing. For the current residents here, this pandemic has brought even more stress and anxiety into their lives, in addition to the addictions and difficult situations that initially brought them to Restoration City. The organization itself is unable to use their facility to outside groups, resulting in a lack of funds coming in and a reduction in their ability to minister to those who need their services.
Though much of the news is difficult and frightening, we also see so many examples of God's hand. We see the powerful love and desire to serve others during this challenging time. We also see so many people reaching out and turning to God for hope and peace. While this pandemic demands many safety precautions and it's not yet safe to serve together in person, we ask you to pray for our brothers and sisters in Alaska, Belize, Puerto Rico, and the Texas Gulf Coast. The need for ministry will remain in these locations for a long time to come.