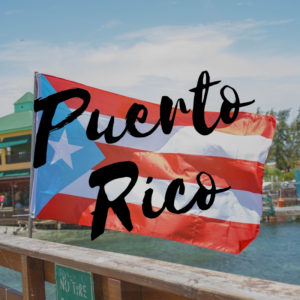 An update from our Puerto Rico Director, Shane:
Every season we hear of the newest storms to sweep through a region and leave a path of destruction. Help comes immediately and usually overwhelmingly. Volunteers show up from around the country to serve their fellow citizens by spending their time and labor. There is round-the-clock reporting on the storm, the devastation, and stories from those affected… until the next storm hits.
Then, unfortunately and inevitably, the previous storm is old news. The reporting quickly fades, and as a result, the volunteer help diminishes as the limelight is cast on the newest need. What's left are those in the stricken communities forced to fend for themselves from there on out.
This is the story of Puerto Rico in the aftermath of Hurricane Maria with one very big exception. Puerto Ricans don't have a multitude of states connected to them by a common highway and "interstate" system, a common culture, and a common language. They are on an island, literally and figuratively.
A recent poll shows that nearly half of all Americans don't know that Puerto Ricans are in fact US citizens. Because of these and other factors, the response they received after Maria was vastly different from the response most states would receive after a disaster that claimed 3,000 lives. Puerto Rico is a Commonwealth in the US, but if it were a state, it would be the poorest with the highest rate of unemployment.
Within two years of Hurricane Maria, Thirst Missions was told by our partners on the island that we were nearly all that's left of those still serving Puerto Rico from the states. The work needed to rebuild from the utter devastation wrought by Maria will take DECADES. Over 35,000 homes are still using blue tarps as makeshift roofs, 3 years after the storm.
Our fellow citizens need our help, but more importantly, they need the reminder that we have not forgotten them.
Please join Thirst Missions in 2021 as we return to Puerto Rico to serve. Contact Us to learn more.