Christmas in Our Corners of the World 
Some of our friends are celebrating Christmas in deep pine forests next to cozy fires, some are repainting their homes and putting in new linoleum, some are watching decorated boats heading out to sea, and some will gather around the tele to watch the queen of England wax eloquent. Here's a quick look at how Christmas is celebrated in the places we serve.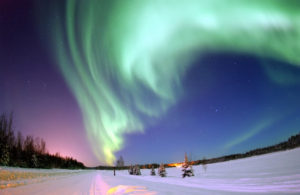 Christmas in Alaska
By Adam Swenson
If Christmas is supposed to be accompanied by tranquil brisk temperatures, pine forests, knee-deep snow, and cozy fires, Alaska may be the Christmas capital of the world. Some of the most distinct traditions in The Last Frontier include caroling children carrying a pole with a star on top through the deep darkness of winter solstice—neighbors will serve fish pie, smoked salmon, or maple-frosted doughnuts. Outdoor ice skating in Alaska with the Northern lights blazing against the mountains like being in a surreal Christmas card. Remote villages in Alaska will pull the entire community together and all of the children will exchange gifts.
Christmas in Texas
By Addie Pfingsten
Texas traditions are steeped in Southern climate and culture. I grew up attending the annual Lighted Boat Parade down at the Matagorda Harbor, always hoping for a cool breeze to blow by as the boats passed!  Seashells would make for Christmas ornaments on a good ol' Texas Pine. Pralines were a traditional Christmas treat using pecans, and homemade tamales were always a necessity at the dinner table.  Driving in Texas in December shows a lot of friendly neighborhood rivalries to see who could put up the most Christmas lights, with a hope of winning the "Best Decorated Neighborhood of the Year!"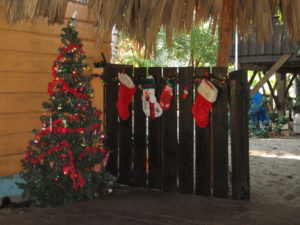 Christmas in Belize
By Ludimir Nah
Belizean Christmas is like American Thanksgiving with a twist: it's an exciting time for most people but can also be expensive. A Belizean Christmas Holiday usually starts on December 22st and runs through January 5th.  
Belizean families are big. During Christmas friends and family from all over leave their busy schedules to be with loved ones they don't normally see. It's the time most families pull out their savings to get a new dash of paint on their homes, wash the windows, and change out the old linoleum. Children look forward to a new pair of jeans or two with matching shirts, and they get to dump their year-old sneakers for a new pair. Each family bakes a cake to offer to visitors.  
All in all Christmas is a time to tell and retell the family stories. It's the time where everyone shares their achievements and struggles. It's the week the elders in the family give advice, a time to show appreciation for those you love.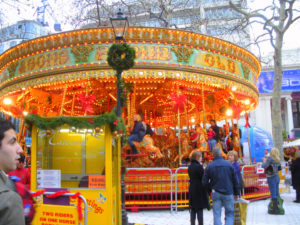 Christmas in England
By Ashley Binneboese
Many of our US Christmas traditions closely mirror those in the UK: here are a few fun traditions that aren't *exactly* like home:
Letters to Santa – Brits send letters to Santa through the chimney, in ash form of course. I'm sure the Royal Mail appreciates that tradition.
Crackers – "Crackers" are a paper tube covered with colorful foil that have something fun hidden in them. They make a fun pop sound when you crack them open.
Minced Pie– Minced Pie and Yorkshire Pudding are British staples at Christmas dinner. Both of these elements of the mid-day dinner are savory, not sweet.
Royal Christmas Message – Families gather around the tele as the Queen shares a Christmas speech.
Christmas Tea – Tea, biscuits, and pies are served around 6:00 pm on Christmas day. This is a tradition I'd like to start in my home!
Boxing Day – The day after Christmas is Boxing Day and is similar to our Black Friday. It is a bank holiday so many people go out and shop.
Decorations – After Christmas you have twelve days to get those decorations down. If you don't it means bad luck is coming your way.
We hope you've enjoyed learning about some of the differences in our Christmas traditions. The most important one is the same: we celebrate the birth of our Savior and recognize that Christmas is a fantastic time to tell others! Merry Christmas!