Compassion for the Homeless: The London Jesus Centre Story
By Jon-Jon Hilton, Day Center Manager at the London Jesus Centre
NOTE: Jesus Centre is a wonderful organization that Thirst Missions is proud to partner with in London.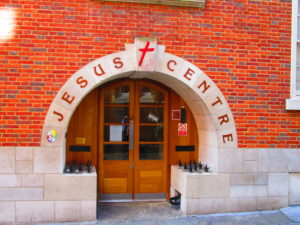 For almost a decade the Jesus Centre has delivered services and support for thousands of homeless and vulnerably housed people in London. Typically we encounter those who find themselves trapped in an all-too-familiar paradox: alone in one of the busiest cities in the world and poor in one of the wealthiest places on earth.
On an average day, we will work with up to 50 people who sleep out on the streets of Westminster. Some are seeking asylum from war-torn countries, others refuge from broken homes. Some have banked on jobs that never materialised and others have sold their dreams to feed an addiction they could not defeat. Everyone is trying to survive.  
At first glance, most of what we do looks and feels unspectacular. There are hungry stomachs to feed, dirty socks to wash, and housing applications to complete. Over time, however, it becomes apparent that this is a place where heaven touches earth.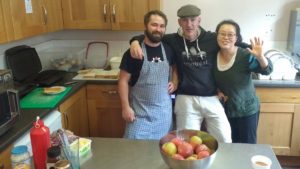 In the midst of the chaos and complex need, there is an atmosphere of genuine friendship. Often something like joy interrupts the routine of rapid response. Laughter and gratitude envelop conversations and, at the end of the day, people remember your name.
Volunteers from around the world bring expertise and unprofessional charm to the soup kitchen. Architects build relationships with alcoholics and retired school teachers pray with ex-offenders. In other words, we have not just built a ministry or run a service–we have created a community.
God is strangely near to the brokenhearted. Here I have learned more about justice than I did in law school and more about faith than I would have in seminary.
Working alongside the homeless often highlights the sheer genius of the kingdom of God: that it thrives in the midst of paradox.  Light is designed to shine into darkness and strength is somehow perfected in weakness. When people lose the security of four walls and a roof over their head they tend to create home wherever they can. I have been astonished by the resourcefulness and selfless care of our clients who look out for one another daily and seek to cover rather than exploit each other's weakness.
Our modern world that boasts in self- sufficiency and individual progress has much to learn from the poor. We too have much more to learn and pray the story continues.