Mercy Ministry, Construction, and VBS opportunities in Belize
As we continue to introduce you to ministries seeking partnerships, we'll focus on three churches from some very poor villages in Belize. Working with congregations such as these is a blessing, and the pastors are as "salt of the earth" as they come. Please support them in prayer, and prayerfully consider going to serve.
---
Luz del Evangelio, Cristo Rey Village (Corozal)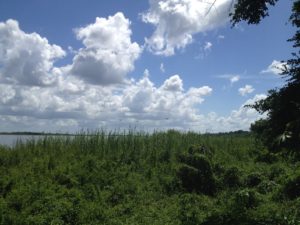 Daniel Huitz has been the pastor of Luz del Evangelio for 10 years, and is a cane farmer by trade. The church consists of an estimated 45 people and focuses on youth ministry and evangelism. Luz del Evangelio is in great need of a team to focus on both construction and relational ministries, such as VBS, youth ministry, and mercy ministry.  
The specifics for the construction projects include adding ceiling fans, removal of church partition, fencing of the church yard, and tiling of the floor.
They would also like help with mercy ministry which would mean home visits to distribute food and pray with families in this very poor village.
La Nueva Jerusalem – San Narciso Village, Belize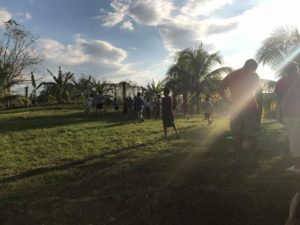 Miriam Chi pastors La Nueva Jerusalem, and has been leading on her own since the death of her husband.  Prior to his death two years ago, they served the church together. A little over 20 people worship here, and they would like a team to help them grow that number through VBS, mercy ministry, leading church services, and community outreach.
Further, they are in need of help with construction.  Some projects needed are floor replacement due to cracking, and the construction of a Sunday School Building.  
Full Gospel Church of God, Armenia Village (Cayo)
This church is in the beautiful Cayo District in the southern end of Belize, full of rolling green hills and virgin rainforest. Jesus Garcia pastors Full Gospel, while supporting his family as a tour guide. With around 40 regular attenders the church, they are currently focusing on youth and women's ministry.
They would love to have a team this fall to help with VBS, mercy ministry, community outreach, construction, and Bible studies. 
---
Thank you for considering serving in one of these beautiful communities of believers. We'll see you in Belize!