So much of what makes a mission trip a success is the church partnership. Thirst Missions vets the church partnerships to ensure a solid ministry fit–and we encourage long-term partnerships whenever possible!
Want to help with evangelism or prayer ministry in Alaska or VBS or construction down in Belize? Check out these three great partner churches! Please join us in praying for them and go serve there if God calls you to it. (When registering for a trip please put the ministry you'd like to partner with in the promo code box.)
Summit Worship Center – Wasilla, Alaska
At Summit we believe in discipling as well as being discipled in God's Word. There are many opportunities to be ministered to as well as minister to others.

We are called to spread the Gospel (meaning Good News) of Jesus! There are opportunities for individuals to participate in and potentially disciple others in order to complete this great commission.
Ministry Leader – Pastor Milt Michener is a strong and passionate teacher of the deep things of God. He is supported and assisted in ministry by his wife of 36 years, Melinda, who has been involved with music, Children's ministries, and Women's ministries. Together they serve wholeheartedly the body of Christ.
Mission Statement –  "Our purpose is to inspire individuals, our community, and the world to be connected, equipped, and mobilized for Jesus Christ."
Potential Ministries in need
Men's Ministry

Girlfriends in Grace women's ministry

House of Prayer

Cleaning and maintenance

Dream Center of Alaska

Full Blessing food pantry

Fresh Start
Team Needed – People who are willing to go above and beyond to reach people in need, give their own testimonies and lead people to know Jesus Christ as their savior.  Also, people who can help with work needed around the church campus and around church families that need an extra helping hand. 
Iglesia De Dios Pentecostes – Corozal Town, Belize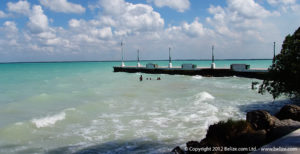 A modest church in the beautiful town of Corozal on the northeast coast of Belize, Iglesia de Dios Pentecostes is pastored by Gregorio Sanchez, who has been there seven years. Though this is a small church of 50 people they have started an outreach to a neighboring village that they would really like to continue.
The church would love help with VBS, Sports Ministry, Mercy Ministry, Construction Projects, and Youth Ministry.  
Iglesia de Dios needs help with painting the church building (under $500), replacing ceiling tiles in the pastor's home (between $1,000 and $2,000), and building a sunday school classroom (over $3,000).
Rio de Jordan – Cristo Rey Village, Belize
This small church is in the Corozal district of northern Belize. Pastor Juan Lopez and his wife and children have been serving there for 18 years working to reach Cristo Rey and the neighboring villages for Christ.
Rio de Jordan has active mens, womens, and prayer ministries and would love to have a team come and help with VBS, men's ministry, women's ministry, and mercy ministry, and construction projects.
Rio de Jordan church would like help with building a walkway at the church entrance ($500 or under), completing the parsonage ($1,000 – $2,000), and tiling the church building ($3,000 approximately).
Cristo Rey is a very small village along the main "northern highway" in Belize about five miles east of Corozal Bay in the Carribean Sea.