By Adam Swenson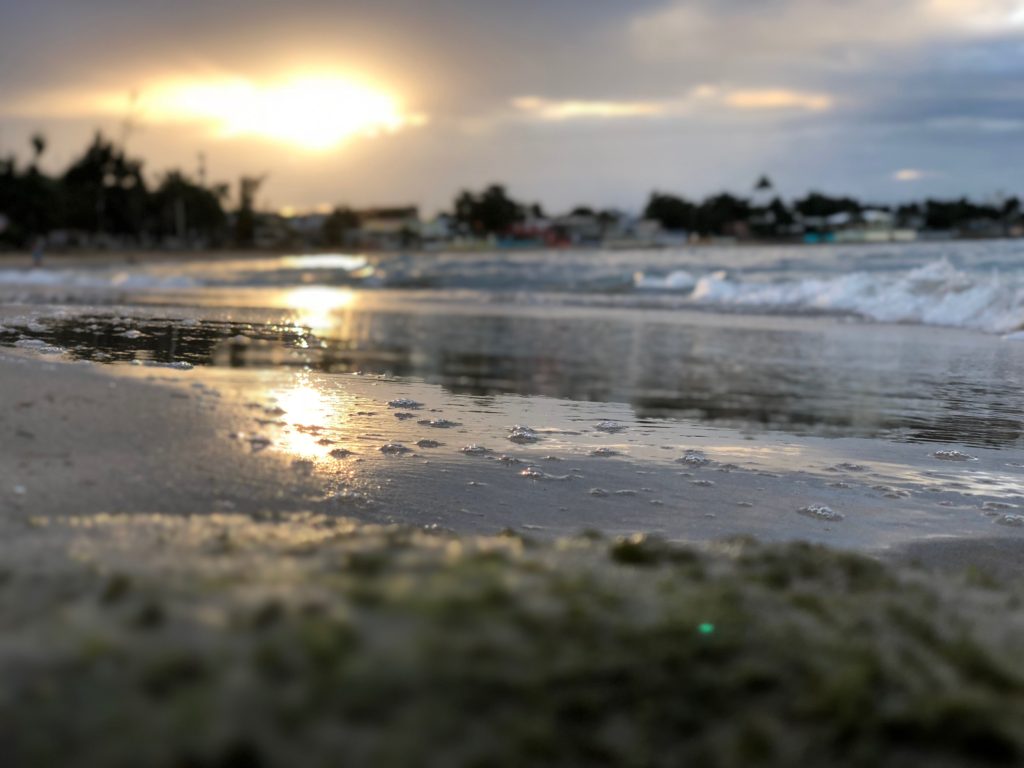 After Hurricane Maria many Puerto Ricans lost their homes. Thousands went without power for six months or sometimes more. Though power has been restored to the island, the after effects of Hurricane Maria can still be seen as thousands of families are displaced, waiting for help with their homes.
Current Situation
We at Thirst Missions HQ in Minnesota are looking at a white dry erase board. At the top of the board it says "Puerto Rico 2019" and below it lists church names, dates, and numbers. These are all of our teams going to Puerto Rico and right now there are north of 540 people going to serve.  We did an initial preparation trip to start building relationships right after the hurricane. After looking at this board, we still have a lot of work left to do. It's now our job to develop our church partnerships, cultivate relationships, and identify dozens of homes we can help with. It's a huge task in the overall much larger picture of the rebuild.
South by Southeast
Four of our staff made the flight down to this populous Caribbean isle in late November.  We stayed with a Mennonite pastor/entrepreneur.  He is a chicken farmer with 30,000 chickens growing in a massive building next to his home. (He had capacity for 84,000 before the hurricane hit.).  His home is cement with a no-frills wood construction single room house built right on the roof.  Enjoying this great hospitality, we awoke every morning to the sound of roosters crowing and pigeon clawing the tin roof as they walked around.  In the same spirit of openness and hospitality, the people of Puerto Rico were astonishingly kind and generous. It was a great blessing to develop great relationships with community leaders and pastors. This took place in many communities in the center of the island and on the southeastern coast where the hurricane hit. Thirst Missions is now set up to bring teams to four distinct areas, each with a huge amount of need.
The FEMA Connection
After a number of meetings with churches, I was also hoping to connect with FEMA, but didn't have the info for the area director. In a "divine coincidence" we ate lunch right next to him at a bakery.  At the time he was just a guy in a FEMA shirt, but I saw the FEMA logo and ran him down in the parking lot after he left. I told him we had 500+ volunteers coming down to help rebuild homes and we'd love some help sourcing materials.  He said, "You have no idea how good it is to hear that."  Two hours later we were just outside San Juan in a large office meeting with four dedicated FEMA senior staffers. This team told us of 150 homes in that district alone and $5,000 in funding for each one. They had more projects and need than they knew what to do with – they just needed people to serve.
Offering us 150 projects and $750,000 in funding, we were thrilled and more than a little in awe of God's provision.
If you're coming to Puerto Rico with us, thank you! Rest up before you get here because there's plenty of work to do.
If you're considering it, please join us. We have many coming but the need is even greater. There's a small mountain community we're investing in where 150 families are waiting to get back in their homes – and you can help.